STOP LEAVING MONEY ON THE TABLE. START
SELLING.
Traffic creates
sales

and SEO creates high-intent traffic.
We scale DTC brands with proven data-driven SEO services for eCommerce stores that deliver high-intent users that convert to sales.
Is SEO Really That Important for eCommerce?
SEO is more of a strategic science that optimizes your website architecture, on-site content, and more to ensure you are accessible to consumers when they search for you. Our SEO for eCommerce stores helps your eCommerce site rank in the organic realm of search engines. With over seven years in the industry, we know how to create a custom strategy that will boost your product, category, and brand pages.
1. SEO can reduce your overhead costs. This is not a marketing cost, but a true business investment.
2. SEO improves all aspects of the eCommerce experience. Your customers know what they want.
3. SEO builds trust and credibility. It's impossible to build trust and credibility overnight – just like in real life. Authority is earned and built over time.
4. SEO is quantifiable. Brands also want to know and understand where they've been, where they are, and where they're going in terms of digital performance. We all know that data never lies.
5. SEO brings new opportunities to light. High-quality SEO will always find a way to discover and leverage new opportunities for brands to not only be discovered, but to shine.
Have you been neglecting SEO for your eCommerce store?
Your customers are not stupid. They do more thorough market research today than ever before. So, yes, eCommerce SEO strategies are important. The first page of Google captures 71 percent of the clicks of search traffic. Second page results are a distant second with less than 6 percent of all website clicks. Let's do the math. You're missing out on a lot of valuable traffic.
Let's change that right now.
Take control of your business rather than business controlling you.
There are many things in your business that you cannot control. You can't control when a new competitor shows up, how well your customers respond to a new product launch, or your quarterly profit. But with SEO for eCommerce stores, you can control your rankings. And that means you can control, to some degree, how many visitors come to your website. SEO has a direct impact on how many online sales your shop achieves.
When you compare the cost of SEO to other tactics like content marketing, PPC advertising, and influencer marketing, there is simply no comparison in terms of return on pricing.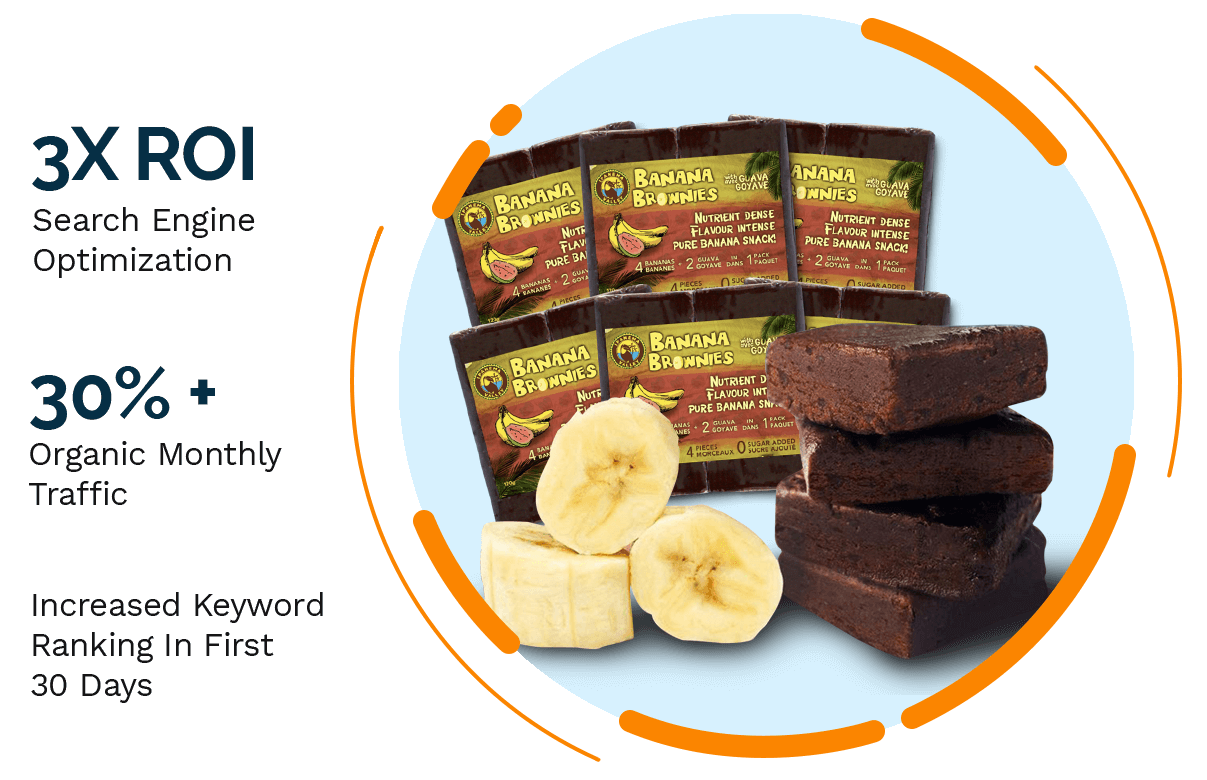 TECHNICAL AUDIT
Regardless of the size of your store and product catalog, we perform a timely and detailed technical audit as part of our eCommerce-focused SEO program.
Our review includes analysis of your keyword focus, usability signals, schema markup, site speed, voice search, site structure, visitor flow and content – page by page.

Keyword Research and Siloing
We take the time to understand your audience, your market, your industry, your products, your competitors and how customers search for what you sell.
This meticulous process is the only way to identify keywords for every stage of the Buyer's Journey, from customer discovery to "ready-to-buy-now" searches.

On-Site Content
Our most successful eCommerce clients stand out because of their unique content marketing program.
We create fresh content to enhance categories and products, focusing on optimization at maximum value to improve conversions. Our eCommerce SEO experts are ready to build and optimize your website architecture.

Content Optimization
SEO for eCommerce stores is more than just meta information.
Every category and product page is an opportunity to capture organic traffic. That's why our team optimizes every corner of your online store for search queries that will bring you the most relevant, conversion-ready traffic.
Off-Site Optimization
It's hard for eCommerce businesses to get quality inbound backlinks. Backlinks are one of the top three factors in Google, so Visiture doesn't take this lightly.
As a result, our SEO program includes a heavy dose of content marketing that earns quality organic backlinks. Visiture will use an organic search engine marketing strategy loaded with effective content marketing to land you place in the search engine spotlight.
It's time you started working on your business rather than in it.