STOP LEAVING MONEY ON THE TABLE. START
SELLING.
Traffic creates
sales

and SEO creates high-intent traffic.
We scale DTC brands with proven data-driven SEO services for eCommerce stores that deliver high-intent users that convert to sales.
Is SEO Really That Important for eCommerce?
SEO is more of a strategic science that optimizes your website architecture, on-site content, and more to ensure you are accessible to consumers when they search for you. Our SEO for eCommerce stores helps your eCommerce site rank in the organic realm of search engines. With over seven years in the industry, we know how to create a custom strategy that will boost your product, category, and brand pages.
1. SEO can reduce your overhead costs. This is not a marketing cost, but a true business investment.
2. SEO improves all aspects of the eCommerce experience. Your customers know what they want.
3. SEO builds trust and credibility. It's impossible to build trust and credibility overnight – just like in real life. Authority is earned and built over time.
4. SEO is quantifiable. Brands also want to know and understand where they've been, where they are, and where they're going in terms of digital performance. We all know that data never lies.
5. SEO brings new opportunities to light. High-quality SEO will always find a way to discover and leverage new opportunities for brands to not only be discovered, but to shine.
Have you been neglecting SEO for your eCommerce store?
Your customers are not stupid. They do more thorough market research today than ever before. So, yes, eCommerce SEO strategies are important. The first page of Google captures 71 percent of the clicks of search traffic. Second page results are a distant second with less than 6 percent of all website clicks. Let's do the math. You're missing out on a lot of valuable traffic.
Let's change that right now.
Take control of your business rather than business controlling you.
There are many things in your business that you cannot control. You can't control when a new competitor shows up, how well your customers respond to a new product launch, or your quarterly profit. But with SEO for eCommerce stores, you can control your rankings. And that means you can control, to some degree, how many visitors come to your website. SEO has a direct impact on how many online sales your shop achieves.
Our team is composed of innovative digital operators with expertise in revenue optimization and growth strategy. We work with founders and executives to help them improve their vision and realise their full potential to scale.
When you compare the cost of SEO to other tactics like content marketing, PPC advertising, and influencer marketing, there is simply no comparison in terms of return on pricing.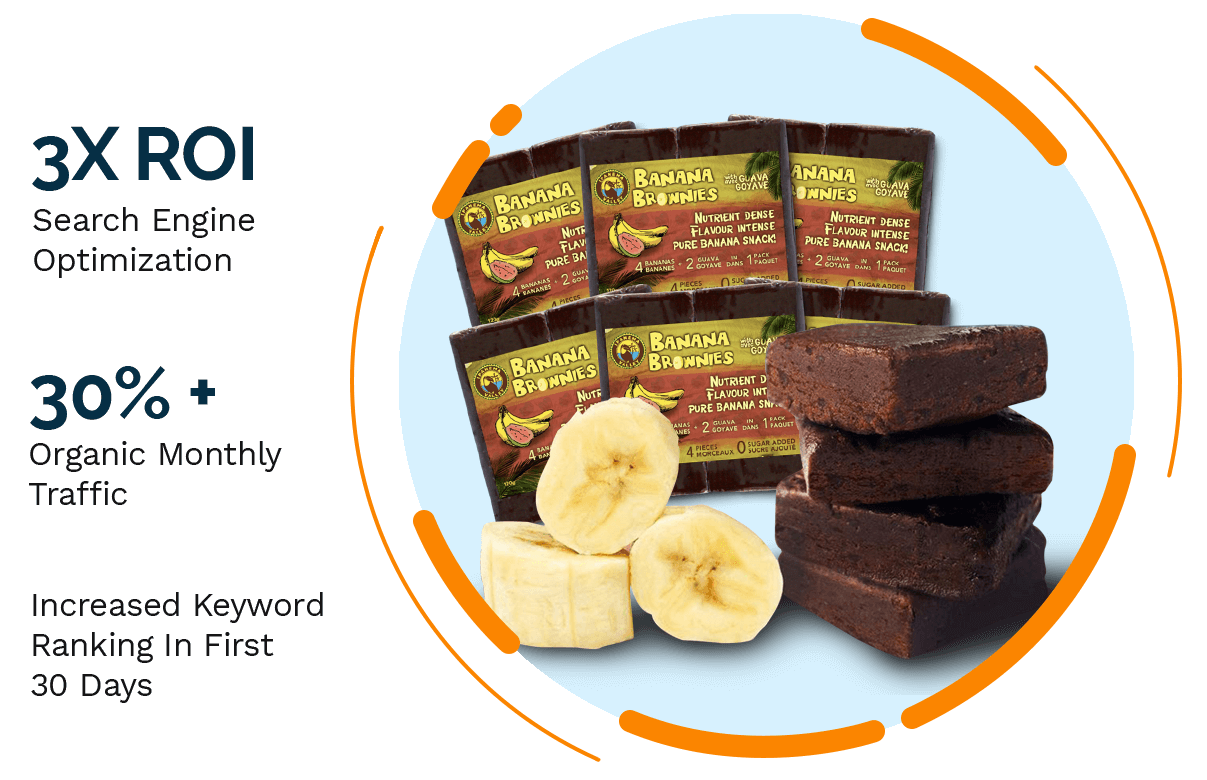 TECHNICAL AUDIT
Regardless of the size of your store and product catalog, we perform a timely and detailed technical audit as part of our eCommerce-focused SEO program.
Our review includes analysis of your keyword focus, usability signals, schema markup, site speed, voice search, site structure, visitor flow and content – page by page.

Keyword Research and Siloing
We take the time to understand your audience, your market, your industry, your products, your competitors and how customers search for what you sell.
This meticulous process is the only way to identify keywords for every stage of the Buyer's Journey, from customer discovery to "ready-to-buy-now" searches.

On-Site Content
Our most successful eCommerce clients stand out because of their unique content marketing program.
We create fresh content to enhance categories and products, focusing on optimization at maximum value to improve conversions. Our eCommerce SEO experts are ready to build and optimize your website architecture.

Content Optimization
SEO for eCommerce stores is more than just meta information.
Every category and product page is an opportunity to capture organic traffic. That's why our team optimizes every corner of your online store for search queries that will bring you the most relevant, conversion-ready traffic.
Off-Site Optimization
It's hard for eCommerce businesses to get quality inbound backlinks. Backlinks are one of the top three factors in Google, so Visiture doesn't take this lightly.
As a result, our SEO program includes a heavy dose of content marketing that earns quality organic backlinks. Visiture will use an organic search engine marketing strategy loaded with effective content marketing to land you place in the search engine spotlight.
It's time you started working on your business rather than in it.
Valeriia Sharoikina
2021-02-22
Florind is a super star. Very knowledgeable, experienced, and helpful. He helped our company with building and designing our web-site. He taught me how to do it. He knows what he does. He gave a lot of recommendations on how we can increase sales and explained why it would work. Thanks to him and his talented team for such an excellent job in advertising and marketing. Totally recommend his company if you want to grow your business.
Was thoroughly impressed with BME from the first contact to the ongoing check ins. They are friendly, professional and know their stuff. A pleasure to work with on every level, I would highly recommend them if you're looking to expand your customer base through online advertising.
Valmir Marteta
2021-02-09
Florind has done wonders for our car washing business! Our foot traffic and appointments have increased substantially after using his marketing and website services. Highly recommended for any business owner looking to take their pride and joy to the next step!
Highly recommended for any business website and e-commerce website needs! The team at BMW are knowledgeable and are great to deal with. BME created a beautifully designed website for my vehicle detailing business while helping me grow my social presence through Facebook and Instagram. These guys really know how to help businesses grow and have all the tools to help entrepreneurs. From building websites, to ranking websites high on search engines through their SEO services, to being very knowledgeable in the Facebook & Google ads world. Do not hesitate to talk to them about the potential of your business!
Florind & his team at BME are professional, knowledgeable and very personable. It has been an absolute pleasure to have them work on my business. They made my company's website in a very timely manner. With their development experience, we got the website designed in a way that I wanted. My clients continuously compliment us on how easy to use my website is and for its beautiful design. I was very nervous about getting an e-commerce website made as I did not know how the website would take care of payments, taxes, shipping information and more. Florind, however, assured me by showing me how the platforms he uses handle everything in a very organized and simple way. My business went from only doing local orders to shipping all over the world including to Asia, Europe & the USA! Our website has been such a success due to Florind, being rated in the top 7% of Shopify's visited sites! His SEO services are not only excellent performing but very affordable compared to other competitors. Beyond the website, Florind linked our company Facebook & Instagram to generate the best portfolios for our Facebook/Instagram ads, to target our exact clientele. His expertise in Google Ads has allowed to minimize our marketing costs per client that we get, which has astronomically boosted our sales. All in all, working with Florind & BME has been better than I could have ever imagined. He has really taken my company to the next level, expanded my clientele from just locals to people all over the world! The investment in my business through BME's marketing services has paid dividends that I will expect to reap for many years to come.
I took my business online with the help of Business Marketing Experts. I worked alongside with Florind and his team to take my entire operation online. They developed my dream website and are currently handling all of my digital marketing, Facebook, Google and SEO.
Sheana LeBlond
2021-01-15
I tried so many marketing agencies that promised me new customers for my spa and all of them didn't deliver. I was paying money but no results. Then I met Florind and he explained the whole process of how digital marketing works and he built an entire system that is successfully delivering me new business and educated me on how to read the data and access everything.
They redid my website and I'm so happy with it. I love the fact that they went above and beyond to make sure that there is an amazing user experience on the website. They also did my logo and branding.
Shumaila Ahmed
2020-12-02
They helped build my website and set up all the correct tracking information. I use their SEO services for my site and lead gen to book appointments for my spa. I truly appreciate what they have done and my website now ranks for the keywords that matter!