We work with purpose-driven brands, let's
grow

together 😊
We give brands the ability to scale through Facebook, Google, Instagram, TikTok and Pinterest without dropping $30k/year on cookie-cutter agencies or spending months researching YouTube.
Sylwia Wachnicka
2023-03-13
Florind is really knowledgeable in a variety of aspects when comes to marketing. I highly recommend choosing his agency as you can truly be sure that he will be there to help you scale your business and clearly explain the steps and the process, while still listening to your opinion. I also really appreciate that he is great at communication, gives constructive feedback and is always available to easily schedule a meeting.
Valeriia Sharoikina
2021-02-22
Florind is a super star. Very knowledgeable, experienced, and helpful. He helped our company with building and designing our web-site. He taught me how to do it. He knows what he does. He gave a lot of recommendations on how we can increase sales and explained why it would work. Thanks to him and his talented team for such an excellent job in advertising and marketing. Totally recommend his company if you want to grow your business.
Was thoroughly impressed with BME from the first contact to the ongoing check ins. They are friendly, professional and know their stuff. A pleasure to work with on every level, I would highly recommend them if you're looking to expand your customer base through online advertising.
Florind has done wonders for our car washing business! Our foot traffic and appointments have increased substantially after using his marketing and website services. Highly recommended for any business owner looking to take their pride and joy to the next step!
Highly recommended for any business website and e-commerce website needs! The team at BMW are knowledgeable and are great to deal with.BME created a beautifully designed website for my vehicle detailing business while helping me grow my social presence through Facebook and Instagram.These guys really know how to help businesses grow and have all the tools to help entrepreneurs. From building websites, to ranking websites high on search engines through their SEO services, to being very knowledgeable in the Facebook & Google ads world. Do not hesitate to talk to them about the potential of your business!
Florind & his team at BME are professional, knowledgeable and very personable. It has been an absolute pleasure to have them work on my business.They made my company's website in a very timely manner. With their development experience, we got the website designed in a way that I wanted. My clients continuously compliment us on how easy to use my website is and for its beautiful design.I was very nervous about getting an e-commerce website made as I did not know how the website would take care of payments, taxes, shipping information and more. Florind, however, assured me by showing me how the platforms he uses handle everything in a very organized and simple way. My business went from only doing local orders to shipping all over the world including to Asia, Europe & the USA!Our website has been such a success due to Florind, being rated in the top 7% of Shopify's visited sites! His SEO services are not only excellent performing but very affordable compared to other competitors.Beyond the website, Florind linked our company Facebook & Instagram to generate the best portfolios for our Facebook/Instagram ads, to target our exact clientele. His expertise in Google Ads has allowed to minimize our marketing costs per client that we get, which has astronomically boosted our sales.All in all, working with Florind & BME has been better than I could have ever imagined. He has really taken my company to the next level, expanded my clientele from just locals to people all over the world! The investment in my business through BME's marketing services has paid dividends that I will expect to reap for many years to come.
I took my business online with the help of Business Marketing Experts. I worked alongside with Florind and his team to take my entire operation online. They developed my dream website and are currently handling all of my digital marketing, Facebook, Google and SEO.
I tried so many marketing agencies that promised me new customers for my spa and all of them didn't deliver. I was paying money but no results. Then I met Florind and he explained the whole process of how digital marketing works and he built an entire system that is successfully delivering me new business and educated me on how to read the data and access everything.
They redid my website and I'm so happy with it. I love the fact that they went above and beyond to make sure that there is an amazing user experience on the website. They also did my logo and branding.
They helped build my website and set up all the correct tracking information. I use their SEO services for my site and lead gen to book appointments for my spa. I truly appreciate what they have done and my website now ranks for the keywords that matter!
👋…stuck at 6 figures/year?
Three main obstacles currently block you from scaling your purpose-driven e-commerce brand to 6 figures/month.

You're stuck In a Strategy Nightmare
You don't know what works when it comes to ecommerce scaling. So you try a million things at once and take mini steps in a million directions. You're stressed. You're confused. You're frustrated.

YoU rely on "OTHERS" to generate Revenue
You place your revenue in the undependable hands of copy & paste digital agencies. They don't know how to run an ecommerce business. They prioritise the growth of their business over yours.

You're a Founder/owner/CEO
Your excel at your product, not at creating marketing strategies. And because you're overwhelemed with your responsibilites, you will never become the person who is capable of scaling the business and achieving your dreams.
Better than copy & Paste agencies
Here's how we are different from growth agencies:
Learn "how to fish" so you can become empowered, self-sufficient and self-reliant.
Train & delegate key revenue generating tasks to a world-class team you trust with your life.
Design a 7-figure brand with 10-25% profit margins to increase customer acquisition fast.
Craft a value-driven offer for a niche that desperately wants it.
Drive your growth strategy right out of your profit and loss statement using ROI.
Position your brand in a category of one and charge the highest price possible.
What Agencies Say (or don't say):
We do the fishing for you (so you become reliant on us to make money in business!)
We become your team (although, you're not always our number one priority).
We help you make enough revenue to afford our fee. You keep what's left over (usually zero).
Give away discounts, free shipping and free gifts to anyone looking for a bargain.
Drive your growth strategy right out of the Facebook Ads Manager using ROAS.
We aren't making enough sales because your prices are too high. Try lowering them!
High-impact results
Driven by a high-performing marketing team changing the world.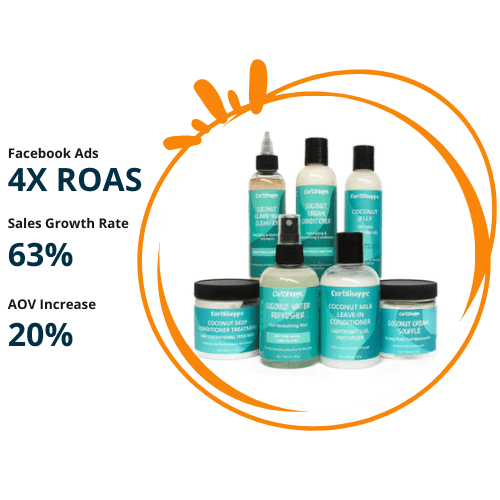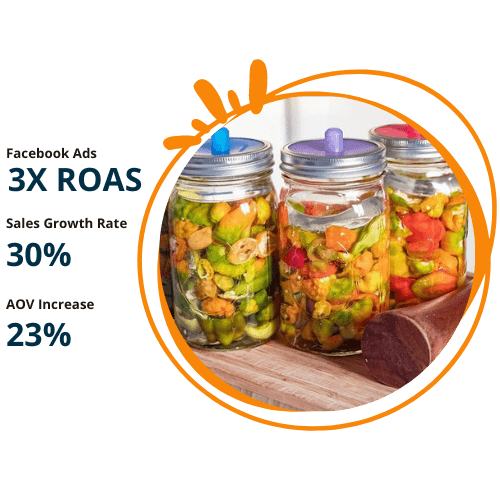 Want to work with us?
Everything you need to start scaling to a top 1% purpose-driven ecommerce brands.

Submit a Request
Submit a request to reach out to our team about managing Facebook, Google or TikTok Ads.

Qualification
If you qualify for a call you will be directed to book a time to speak with our team.

Get Started
On the call, we will see if we are a good fit to move forward with our management services.