We're here to help your brand absolutely crush it. DTC OR CPG business? Fortune 500 Company? Entrepreneur? Name your need and we'll optimize, grow and scale it up. 
We're here to help your brand absolutely crush it. DTC OR CPG business? Fortune 500 Company? Entrepreneur? Name your need and we'll optimize, grow and scale it up. 
👋…
Stuck

at 6 figures/year?

Three main obstacles currently block you from scaling your e-commerce brand to 6 figures/month.

You're stuck in a Strategy Nightmare
You don't know what works when it comes to ecommerce scaling. So you try a million things at once and take mini steps in a million directions. You're stressed. You're confused. You're frustrated.

You rely on "others" to generate Revenue
You place your revenue in the undependable hands of copy & paste digital agencies. They don't know how to run an ecommerce business. They prioritise the growth of their business over yours.

You're a Founder/Owner/CEO
You excel at your product, not at creating marketing strategies. And because you're overwhelemed with your responsibilites, you will NEVER become the person who is capable of scaling the business and achieving your dreams.
Be the
MASTER

of your business versus the

business

mastering you

It's a struggle to juggle people, projects, clients, deadlines, and expectations — especially when you're the underdog 🐶 competing against larger companies. We're like you, we get it.
What do they have?
A big team, lots of money, a strong brand, seemingly unlimited resources, panache, reputation, all that. They're established.
They're your competitors.
You want to look away 👀, but you see them everywhere 🙄. Their ads on your social, their name in the media, your dream clients on their website.
But do you know what else they have?
Bigger company bloat. Overflowing obligations. Narratives to uphold. Appearances to maintain. Entitlement. Too much overhead.
They're slow 🐌. They're conservative 👴. They talk too much 🤦. They've stopped taking risks ⛔. They're resting on their laurels, gliding on their reputation. They're on defense 🛡️.
What they've really got is a lot to lose.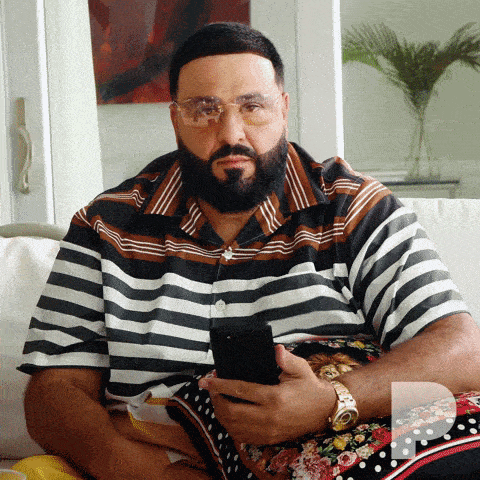 What do YOU have?
Hunger. Drive. Grit. Scrappiness. Independence. You're on offense.
You don't have enough, which is why you're dangerous. You have no choice but to be clever and creative. To make up for what you don't have with something they can't have: The underdog spirit 🐶.
You can move. You can adjust. You can adapt. You can get it done while they're still stuck deciding what to do.
Small is not a stepping stone. Small is not less than.
It's greater than. It's faster than. It's better than.
Savor your position. You don't get to be the underdog forever. The baton will be passed. But for now, it's your magic wand. Use it. 
Better

than Copy & Paste Agencies
Here's how we are different from growth agencies:
Scale to a 7-figure brand with 10-25% profit margins to increase customer acquisition.
Engineer a value-driven brand for a niche that desperately wants it.
Learn "how to fish" so you can become empowered, self-sufficient and self-reliant.
Develop key revenue generating machine to a world-class team you trust with your life.
Drive your growth strategy right out of your profit and loss statement using ROI.
Position your brand in a category of one and ship out all of your product.
What Agencies Say (or don't say):
We do the fishing for you (so you become reliant on us to make money in business!)
We become your team (although, you're not always our number one priority).
We help you make enough revenue to afford our fee. You keep what's left over (usually zero).
Give away discounts, free shipping and free gifts to anyone looking for a bargain.
Drive your growth strategy right out of the Facebook Ads Manager using ROAS.
We aren't making enough sales because your prices are too high. Try lowering them!
Hey hey there. Florind here, the guy behind
Metalla

.

When you work with me, this is what you're truly hiring.

You're not working with a freelancer. I'm a Business Owner Just like you.
I run my own company (Metalla), so I understand your challenges (running and growing a business is hard!). Metalla is here to help companies like yours find their voice. And use advertising as your unfair competitive advantage to GROW & COMPETE with the Big Brands out there.
Not your typical advertiser. I've been around the North American Advertising scene for the last 12 years.
I have a 12+ year track record building startups & brands. I founded multiple startups in the past (RIP). But I'm also a solo entrepreneur bootstrapping my own products.

Skin in the game experience.
I have learned over years and years and years of trial and error, building my own startups, side projects and digital products. That's why I do things for myself that match what I say I'll do for my clients. You can't beat this type of experience.
I could go on and on about how and why
Metalla

can help you. But the only way you're going to agree is to try it.
High-Impact
Results
We're a hyper-focused team with our eyes set on scaling handpicked brands forward. Driven by a high-performing team with a dedicated focus on understanding niche markets, we pride ourselves on our ability to pinpoint the exact factors that drive product success.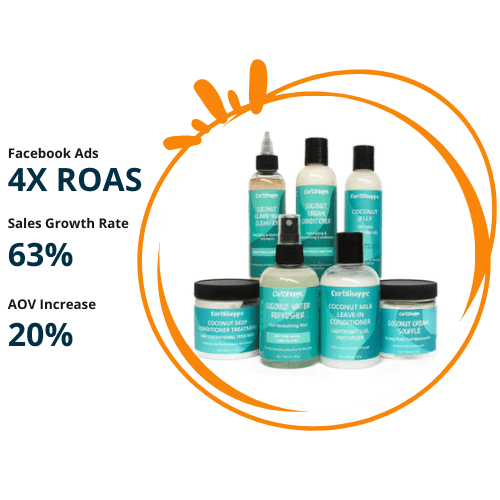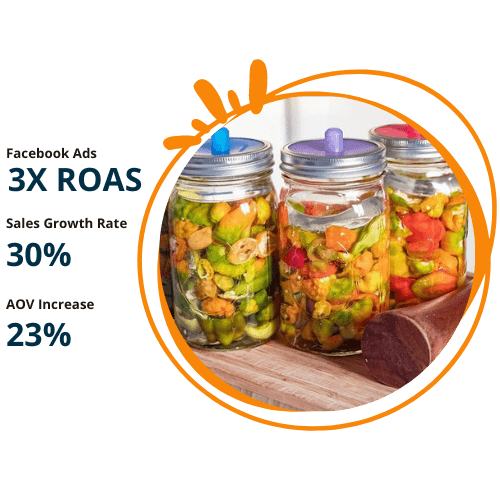 Want to work with us?
Everything you need to start scaling to a top 1% purpose-driven ecommerce brands.

Submit a Request
Submit a request to reach out to our team about managing Facebook, Google or TikTok Ads.

Qualification
If you qualify for a call you will be directed to book a time to speak with our team.

Get Started
On the call, we will see if we are a good fit to move forward with our management services.